Share
Give the gift of endless possibilities with our OzBarefoot Gift Cards! Perfect for any occasion, these cards unlock a world of minimalist shoes and personalized shopping experiences. Let your loved one choose their own perfect gift from a vast array of top-notch options. Easy to use and delightful to receive, a Shopify Gift Card is the key to turning special moments into unforgettable treasures.
The gift card remains valid for a period of 12 months.
View full details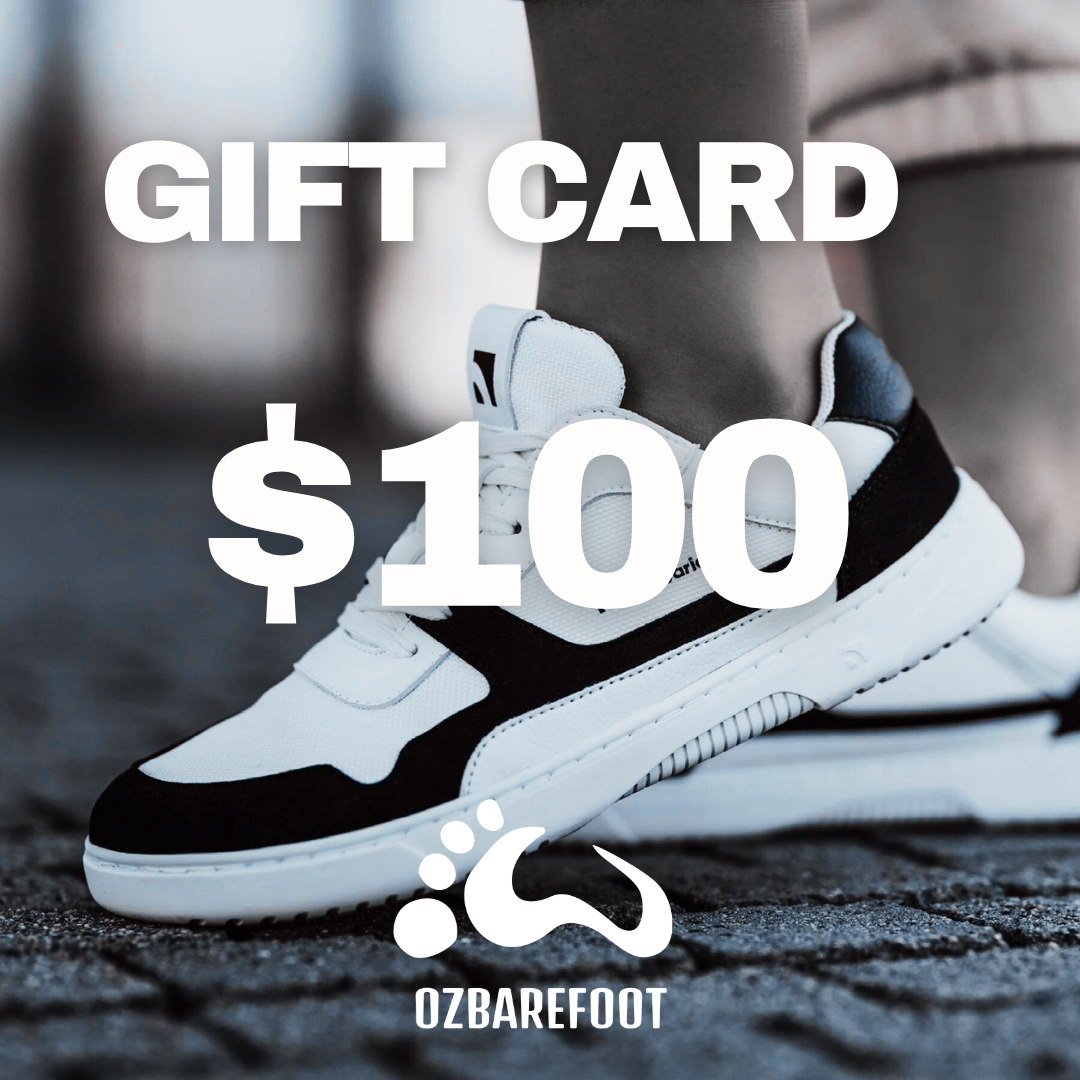 Health benefits of wearing barefoot shoes
Barefoot shoes are very different from the traditional form of footwear and have many health benefits, read on to find out more ...
Free Shipping

All products will ship FREE to any Australian destination

Hassle-Free Returns

All unused and not damaged items in original packaging will be re-funded within 30 days. More info